Winter Newsletter
Posted on 2 December 2021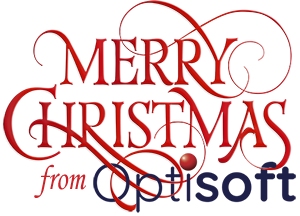 GOS Submissions
Full integration of eGOS has proven to be far more time-consuming than it needed to be due to issues outside of Optisoft. However, we are happy to announce that GOS1 submissions are now up and running with our beta test sites and at time of writing, GOS3 is being tested. All being well, we hope to release eGOS in the next software update.
Main benefits compared to the PCSE Portal:
Free to all Optisoft.NET users.
Access directly from within Optisoft.NET.
It's fast, our integrated solution isn't internet or time of day dependent.
No time outs.
Collect and store signatures at any point without fear of deletion.
Capture signatures with touchscreen, graphics pad or QR reader device.
Batch signing for Performer & Supplier.
Enhancements to follow:
Integration to Clinical Records – create GOS1 & 3 at the end of a visit.
Intelligent voucher selection.
GOS value calculation.
Other Developments
Although eGOS has taken up the majority of our time, we have also been working on a huge list of other improvements and fixes. For a complete run-down of all our developments, please head to the user forum where you can find release notes for all versions.
EVO Payments
We have partnered with EVO Payments to provide very competitive payment terminal solutions for the Optisoft community.
Why choose EVO?
Simple, transparent pricing.
Next day settlement.
No joining fees.
No online billing charges.
No minimum monthly service charges.
No authorisation fees.
No PCI compliance fees.
Online business intelligence resource centre
All major cards supported.
24/7 support.

Why not let EVO assess your current deal and see if they can save you money with a better package?
Sign up before the end of December and receive free terminal rental for the first 6 months!
Making Tax Digital
We have previously advised that from April this year all entries into your accounts package must be made via digital links from your electronic till.

We have a links available for Enterprise & .NET to Xero and these are now being used in a handful of practices.
A direct integrated solution for Sage & .NET is also complete but we need some beta-test sites to help finalise. A solution for Sage & Enterprise is currently being tested.
If you would like the MTD link or wish to be considered as a beta test site please let us know.
Optisoft Community Hub
The number of users registering for our new Community Hub has dramatically increased. All users seem to be heading straight for the eLearning facility and making full use of the bite-size instructional videos. This proves that the eLearning is a fantastic resource and we will be adding more videos over time.
What we would really like now is to encourage all users to contribute and use the new forum. Here you can have your say on anything Optisoft-related, suggest change requests or simply ask questions of other users.
Please let us know how the forum can be improved to make it an active and vibrant resource for the Optisoft community.
In case you missed it, the Hub is a new free resource only available to Optisoft users including eLearning videos, user forum and customised contact forms.

Optisoft team updates
We are still looking for a suitable candidate for an extra support team member – If you know anyone in the York area with an IT support background, we'd love to hear from them.
Save The Date
We're very excited to attend the 100% Optical show in January to meet existing and new customers. Find us on stand B216.
100% Optical 2022 – 22nd-24th January.
Excel, London.
Visit 100percentoptical.com for more information.
Chistmas Opening Times

Friday 24th December: 8:30 – 12:00
Monday 27th December: Closed
Tuesday 28th December: Closed
Wednesday 29th December: 9:00 – 13:00
Thursday 30th December: 9:00 – 13:00
Friday 31st December: 9:00 – 13:00
Monday 3rd January: Closed
As always, if you have any queries, please don't hesitate to get in touch:
Sales: 0345 230 1230 | Support: 0345 230 3450 | Email: info@optisoft.co.uk